Book 2 of The Musings Series, photo albums of the heart-mind is available!

>> TO BUY THE BOOK (PDF version also available)
>> TO LISTEN TO THE INTRODUCTION and CHAPTER 1 (Free) ~ 38 minutes,
and all chapters free if you've purchased the book.

To listen to more Chapters, $1.50 each

NOTE: The audio transmission may not be re-broadcast elsewhere or reproduced in any form,
without permission from the author, though the quoting of brief passages with proper citation
is acceptable. mankh(a)allbook-books.com
© 2018 Walter E. Harris III.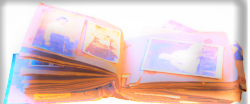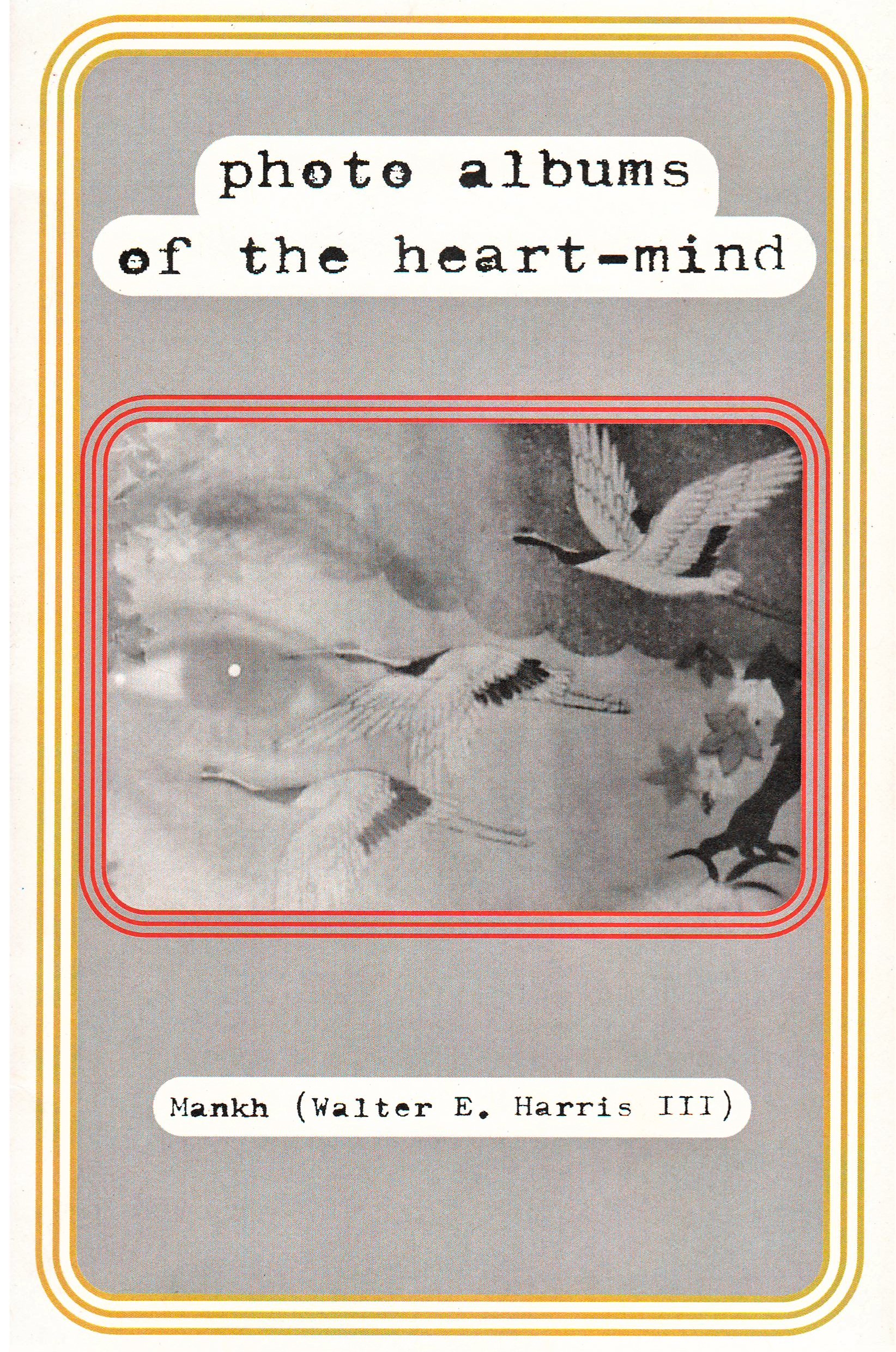 160 pages, 5.5 x 8.5, Printed on 100% recycled papers.
$23.00 (includes shipping and NY state tax)
$18.50 + $3.00 shipping = $21.50 (outside of NY state)
Canada $23.50
(for multiple copies, e-mail: mankh(a)allbook-books.com
The book is nonfiction with a poetic touch; a hodgepodge of interconnected topics, part memoir, geo-political shakedown, esoterica, a re-viewing of society and the life journey, staying in tune with Mother Earth and All Our Relations amidst the gadget-addictions. There's a chapter about how photography is akin to meditation, a chapter about song lyrics, and more. Also, each of the 9 chapters features a double-exposure photo, the overlay of two images creating a unified image that one can gaze at; and there are also explanations of the meanings of the ancient pictographs, shown with the author's brush calligraphy, that signify the Tao Te Ching, plus more. Here are reviews plus sample pages and chapter titles::
Click here for > Review by Paul Richard Harris, Axis of Logic editor

&
"photo albums of the heart-mind operates the way memories operate—not neat and ordered, but raw, spontaneous, always meaningful, and sometimes profound. The entire book is a call of awakening, asking us to cleanse the doors of perception and see clearly as we go through life (and the book). Again and again, Mankh directs the attention of the reader to see below the surface. Even our most sacred symbols, such as the lotus that symbolizes enlightenment, has its roots in muck and mire. photo albums of the heart-mind is asking us to travel our life journey with our eyes wide open to where we have come from, so that we can move into the future in a good way, with respect for all, understanding that all of life is our relations (Mitakuye Oyasin in Lakota)."
~ Glenn Aparicio Parry, PhD - Nautilus award-winning author, Original Thinking: A Radical Revisioning of Time, Humanity, and Nature
www.originalthinking.us
&
to read his full review
"photo albums of the heart-mind is a whirling dervish of a book committed to combating social ills and celebrating the profound beauty of small moments. Mankh pulls no punches, highlighting humanity's ironic disconnection and apathy despite hyper-connectivity via social media. He writes as town crier, determined to wake us up to the plight of those held hostage by injustice, greed and oppression. This collection is a compelling poetic-manifesto of social consciousness and connection fueled by wakefulness and song."
~ Terri Muuss, author of Over Exposed and co-editor of Grabbing the Apple: An Anthology of New York Women Poets
Introduction and Chapter 1 sample pages
Chapter titles:
1 - undercurrents
2 - the cry of the heart-mind
3 - turning points of the heart-mind
4 - the joy of the heart-mind
5 - society's ploys and plays
6 - the tao of photography
7 - journey to the center of the heart-mind
8 - songs and other musings
9 - the spider
© 2018 Walter E. Harris III.