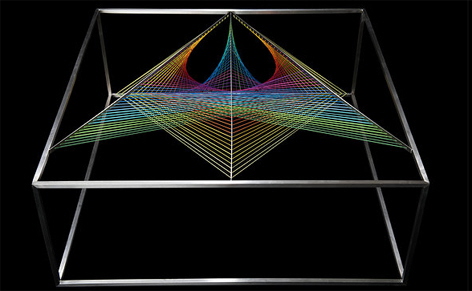 Between the Lines: listening to literature online is an audio show whose aim is to educate, broaden literary horizons, entertain, and promote the offerings of Allbook Books as well as the writings and activities of other publishers, authors, & artists. New shows are posted sporadically so if you want to receive an e-mail announcement, send an e-mail to:
mankh (a) allbook-books.com
Consider helping support the show

Between The Lines: Readable - interviews you can read
for various links cited in shows
Show 176 - Holidays Rambly Rant with Solstice and Zen-Buddhist perspective (19min) 12-20-17
Show 175 - How is it that you NotSee the beauty in each being? part2 (28min) 9-5-17
Show 174 - How is it that you NotSee the beauty in each being? part 1 (40min) 8-27-17
Show 173 - Books Promo: Esoteric and Mundane (36min) 7-29-17
Show 172 - I say resource; You say divide-and-rule; We say holistic - part 14 is last of this series (17min) 7-19-17
Show 171 - I say resource; You say divide-and-rule; We say holistic - part 13 (41min) 6-26-17
Show 170 - say resource; You say divide-and-rule; We say holistic - part 12 (30min) 4-30-17
Show 169- I say resource; You say divide-and-rule; We say holistic - part 11 (38min) 4-10-17
Show 168 - I say resource; You say divide-and-rule; We say holistic - part 10 (34min) 3-29-30
Show 167 - I say resource; You say divide-and-rule; We say holistic - part 9 (22min) 3-6-17
Show 166 - I say resource; You say divide-and-rule; We say holistic - part 8 (27min) 2-27-17
Show 165 - I say resource; You say divide-and-rule; We say holistic - part 7 (20min) 2-21-17
Show 164 - I say resource; You say divide-and-rule; We say holistic - part 6 (26min) 2-14-17
Show 163 - I say resource; You say divide-and-rule; We say holistic part 5 - (36min) 2-6-17
Show 162 - I say resource; You say divide-and-rule; We say holistic -part 4 (28min) 2-1-17
Show 161 - I say resource; You say divide-and-rule; We say holistic - part3 (18min) 1-24-17
Show 160 - Tribute to Barbara Hoffman and Her Poetry (21min) 1-18-17
Show 159 - I say resource; You say divide-and-rule; We say holistic - part 2 (27min) 1-11-17
Show 158 - The Father Guido Sarducci School of Geo-Politics: I say, resource; You say, divide-and-rule; We say, holistic (32min) 1-3-17
Show 157 - Holydaze Fun-d(uh) drive (25min) 12-19-16 NOTE: to make a donation see the "options $" above
Show 156 - The Elephant in the Room (31min) 12-14-16
archived shows 1> #1 to 25
archived shows 2> #26 to 50
archived shows 3> #51 to 75
archived shows 4> #76 to 99
archived shows 5> #100 to 125
archived shows 6 > #126 to 155
PLEASE NOTE: *****
Due to limited web server space only so many shows can be archived so if you want to listen to any that are inaccessible, please email me and the MP3 file can be either emailed to you or the show will be posted temporarily so you can listen.
mankh(a)allbook-books.com

**********

Listen to Mankh's striking new weekly audio program for insight and inspiration. His conversational manner puts the visitor across the kitchen table from him with a coffee in hand, making your experience at once relaxing and provocative . . .
- Les Blough, editor, Axis of Logic: Finding Clarity in the 21st century mediaplex
As the title suggests, along with the encouragement to explore what literature and other forms of verbal presentation do not say but imply, there will be more to Between the Lines€ than literature; each episode's topic will inevitably branch out into other areas with world affairs and the "evolution o' consciousness"€¯ as Wiggs Dannyboy called it in one of the best novels of our times, Jitterbug Perfume, by Tom Robbins. A minute ago this writer was not planning to cite that book, it just came to mind when figuring how to describe one of the aims of the show. Which brings up writing tip #1: Some of the best (or at least most fun) bits get created by simply allowing yourself to write freely, not hold back, free associate, and enjoy the process; it's like getting between the lines of your own head so as to tap your subconscious, higher consciousness, and allow the muses, or whatever you call those mysterious forces and juices, to work with you.
Technical note: Depending on your browser settings, you may need to save and download the file.
Theme song: Wandering€¯ by Yang Ying, from her CD Elixir
Website © 2003-2017 by Walter E. Harris III. All rights reserved.