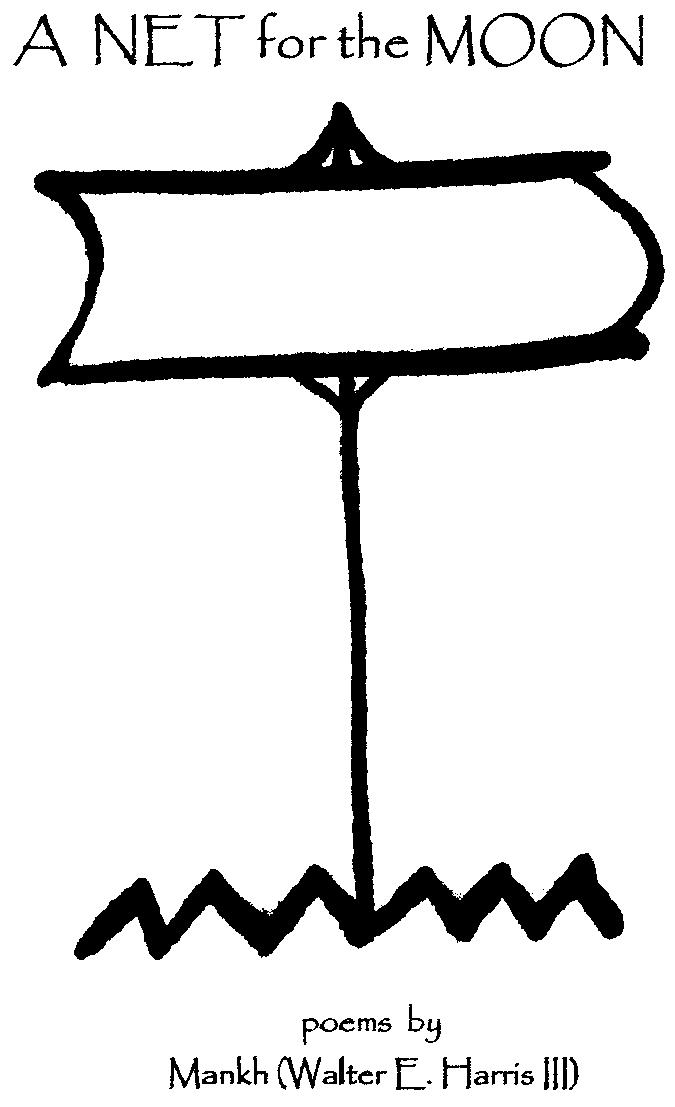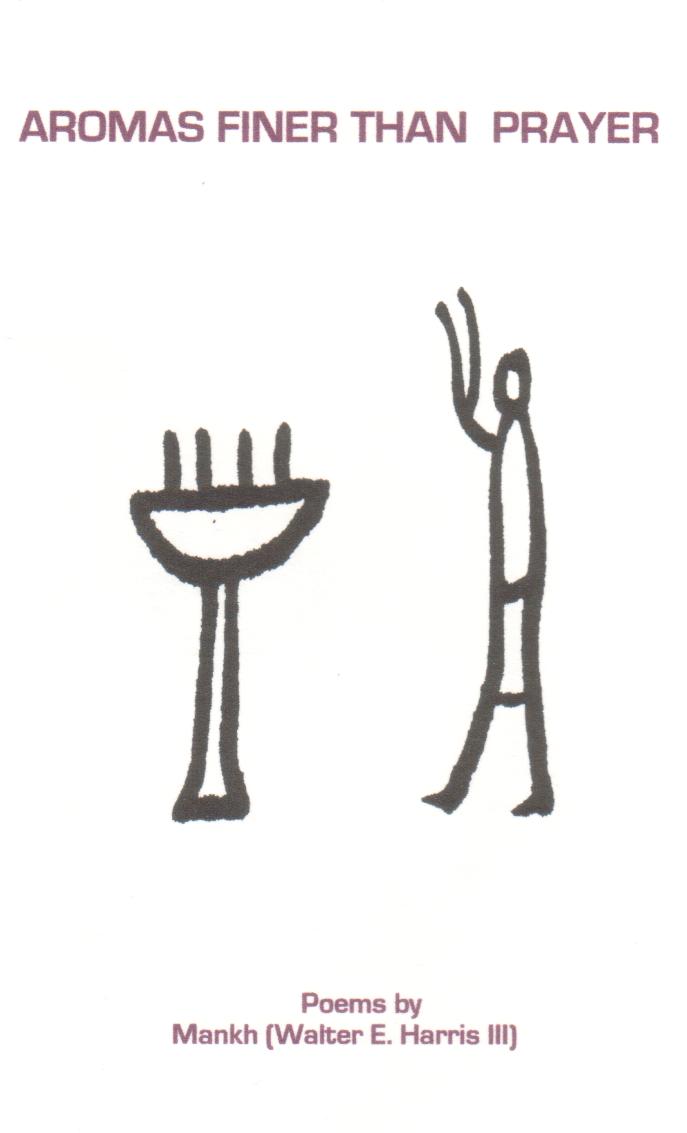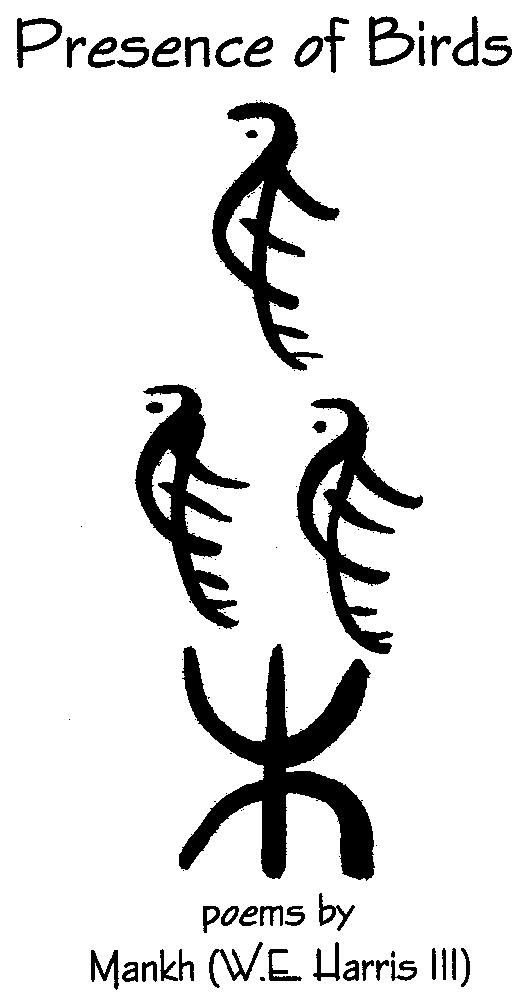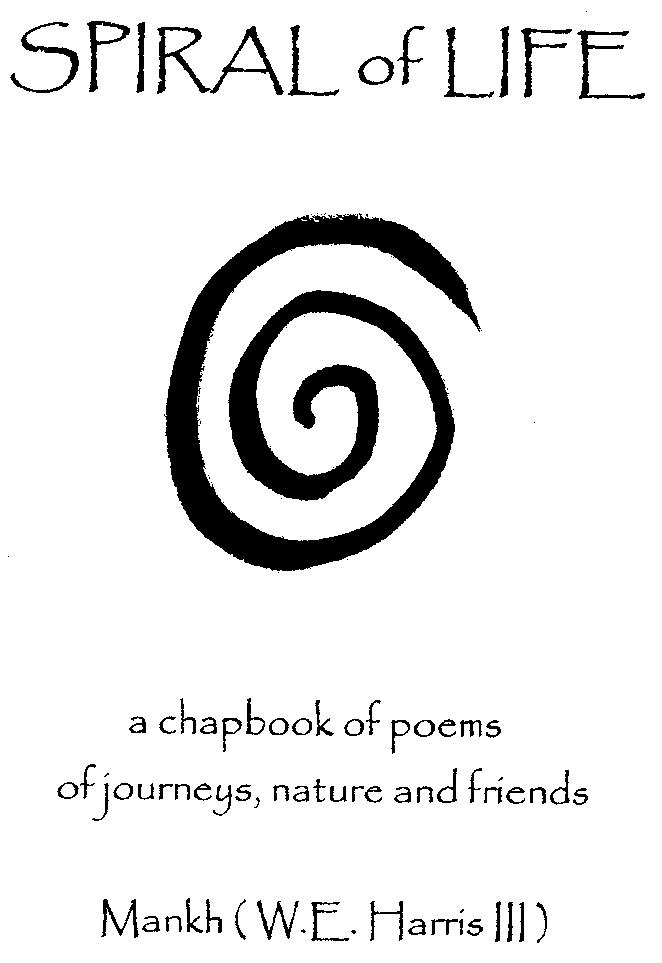 to purchase ... E-mail before purchasing, these chapbooks are print-on-demand.
mankh(a)allbook-books.com

from Aromas Finer Than Prayer
THE SEVENTH PRAYER

My first prayer is - no one gets hurt.
The second - greedy bastards lose their shirts.
Third - those who only claim to pray be divinely corrected.
Fourth - the brainwashed be un-infected.
Fifth - to neither expect nor not expect the unexpected.
Sixth - these prayers emanate like the scent of honeysuckle,
the sound of downpouring rain on a lightning lit meadow,
the sight of doves lifting up in unison
sunlight on their wings nearly blinding our eyes.

No more need to pray for peace.
Across the planet,
aromas finer than prayer.

* * * * *

REPORT TO WALLY 6-12-2004

Dear Dad

Took a bus ride uptown
by your old office overlooking
Washington Square Park

there were still people there
in the sunlight
under a jet blue sky
with children on park slides and swings

and a man sitting on a bench
looked like grandfather,
and i couldn't explain how that happens so often, yet it does.

A wide-smilin' black lady got on the bus
like all was cool with the world
and it's folks like her that make it so

though i must report that sometimes
the seeming epidemic of corruption and fear
has many running for cover

under a jet blue sky though far from where
the children slide and most folks just keep on walkin', hummin'
on a sunny June afternoon.

And i must say thanks for all your kindnesses
that still linger on like a haze one can almost touch
or a breeze one can feel,

and i'm glad to report
that there is yet much light and kindness in this world,
and so much so that
there is no reason to quit now.
* * * * *
from A Net for the Moon
Free of the nets
free of the ropes--
moon on the water.
-- Buson

NET FOR THE MOON

We try to capture moments
at the local restaurant
as a child tries to assemble
a Mr. Potato Head on the restaurant floor
asking what goes where
until he figures how, himself.
The holiday window lights
blink on and off and on
as the cars roll by on Main St.
Trying to capture moments
is like chasing butterflies with a net,
or a net thrown into a pool of water to catch the moon.
Yet we go on,
capture moments with pen, with song,
with photo, watercolors once the ink stops to dry--
yet as we capture them,
how many moments have rolled by un-noticed?
Or in not capturing
have you noticed the lights blinking,
and the way glasses of wine unhitch the tongue,
how the conversation rolls by
solving all manner of problems
with heartfelt words and a smile,
all manner of problems solved
as a child finds the right mouth and eyebrows
for Mr. Potato Head,
as the moon seems to have caught me
staring out the window
and then made sure
there was something i too would be assembling.
* * * * *
from Presence of Birds
SOMEONE MUST BE LISTENING

(note: New Mexican santeros make wood-carvings
of various santos, or saints )

Old hot eye
hides behind a shroud of clouds
on the high road to Taos
past snow-grown orchards
into Cundiyo
where the dogs
(after nearly hitting the car)
greet me to their mountain village.
Alongside his horse,
a man with a trimmed mustache
tells me to stay on the road
to Chimayo
where there's a church, with a room
filled with crutches.
He waves goodbye,
as the March storm grows thicker.
His golden skin and easy smile tell me:
'If you pray to the santos,
they will pray for you.'
Carving my way
through the blizzard, praying to the santos
of the road, of the eyes,
santos of steering
and traction.
Birds flit from the roadside
into the white air.
Even the weather can not fool them
from their spring.
Arriving at the motel
to the outstretched arms of a wooden St. Francis
laced with snow,
figuring --- must have been he,
who put the birds
in the blizzard.
And someone must have heard me thinking- -
of how the santeros pray
as they carve,
of how that road was held
as a piece of wood.
* * * * *
from Sprial of Life
SPIRAL of LIFE

The sun is a kite
with a string to the heart
by day, by night.
The robin's call strengthens at dusk.
Migrating geese laugh
over the ocean.
The white
eyeball of the moon
emotes through space.
Night spirals...
the sky shades, turns,
deepens.
The geese are rowdy,
a dog runs by the window
panting.
Listening
into the spiral,
sipping hot tea
in the backyard,
looking into the spiral
until we say:
"We've been here before,
early this morning
when the neighbor's mower
sent a spray of grass
catching the light,
just this way."
© 2005 - 2018 Walter E. Harris III